Archive for May, 2015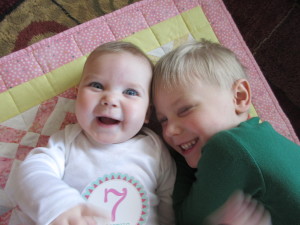 The American Society of Quality did well by bringing in Harvard researcher and best-selling author Shawn Achor in to keynote their World Congress for Quality Improvement in Nashville this May.  I was happy to hear him reinforce my practice of smiling at people whenever I think of doing so—this being a great way to generate good feelings all around.  Often I make a little game of this by seeing if I can get a smile back.  When I am really on a roll, especially when just taking a leisurely stroll, I also give a cheery "Hello".  Of course, some curmudgeons neither smile nor reciprocate with a greeting.  That gets me trying even harder the next time to get some positive feedback for my joviality.
Achor noted that top-rated hotels require their staff go by the 10-5 rule—giving their lodgers a smile at 10 feet and a greeting at 5—in the process generating far more goodwill than they would do by just going about their work.  He is working to get hospitals going 10-5, thus lightening up greatly what otherwise can be a very depressing environment.
If I really need to upgrade my smiling game, I take my granddaughter Laine along with me on my walk.  How can you not give a grin back to this sweet seven-month-old (or big brother Archer pictured hugging her)?  If you can keep a straight face looking at Laine, then I advise you take up poker for a living.
Here are some other nuggets that I gleaned from Shawn's presentation:
Don't follow the "cult of the average" by trying to rope in the positive outliers—those individuals who are exceptional performers. I've seen this happen in schools where a teacher (not a good one!) gradually wears down a superior student to the norm, this being the easiest course rather than making any exceptions to the curriculum.  On the other hand a conference presenter from Crayola found from their statistical studies that one of the workers packing boxes did so with abnormal precision.  By studying this positive outlier they were able to revise their process so it produced far less defects in inventory control.
Seeing potential problems is not pessimism, it is "rational optimism". Along those lines a fellow whom Achor had just pumped up with his talk about happiness decided that he needn't wear a seat belt anymore.  Perhaps it may not be right for person to be painted as a pessimist when they call out risky actions like this.
The only downer on this whole deal is that it remains obscure why some people are just naturally positive, while others tend to be gloomy.  Based on a sample size of 6 for siblings and 5 for offspring, I believe that everyone has a natural set-point for happiness.  However, perhaps I am being overly optimistic (for the cheery sorts) or purely pessimistic (regarding those who seem to be always out of sorts).
P.S. On the topic of happiness, I wish this aplenty for all you moms for tomorrow's Mother's Day.  As my grandson Archer explains, "My Papa is Mark, my Nana is Karen [my wife], my daddy is Ryan, and my mommy is Mom."  That puts everyone in the proper perspective.